Today's Top 5 Friday prompt is one of the worst things that could happen to a bookworm. READING SLUMPS. YES. It's very UNPRODUCTIVE! A bookworm has duties and responsibilities like:
Finishing Series
Completing Reading Goals
 Reading Friends' Recommendations to maintain your friendship
Subtracting Numbers from TBR Pile
Conquering Kingdoms
Stealing Food from Books
Swooning Over Their Book Boyfriends, because LOVE LIFE. DUH.
Ah. Good Stuff.
Reading slumps prevent you from doing these! What happens to you when you happen to be under the Reading Slump hole or spell? Well, you can't read books! *gasps* Yes. And you'll never ever recover. Aw. Just kidding. (or not? *horror music*)
Alright. So why do readers get this curse?! Keep scrolling and you'll find out! Some All of these personally happened to me. These probably happened to you, or at least some of it.
Let's get started, fellas!
---
The Book You Are Reading is Boring or Slow
"Zzzzz… Oh what? They're still walking the bridge? How long is this brigde? A thousand miles?" Dialogues. Monologues. Descriptions about random stuff (like how square a window is, how circle a ball is, how green a plant is, etc). Walking. Talking. More talking. Ugh. These stuff usually bore me out, and it probably bores you sometimes. When we get bored, we sometimes put the book down. When we continue, we're back to the aburrido (hah. yes amigos, this means boring in Spanish. Well, Google Translate said so) parts and they go on. You put the book down again. Repeat this process until you can't take it anymore. Bam! Reading slump!
The Book You Just Finished Ended in a Cliffhanger
"What? What just happened? No. Did he die? Who was that? Is there a next book?" Oh bummer. The book lacked a few sentences! You thought: Where are the last sentences to finish this? Is it really done? Is my copy an error? And the thinking goes on. You'll proceed to the time eating world of Twitter. You go on a quest to look for people to talk to, stalk the author, and tweet about your thoughts. Don't even get started on how long it is to look for an accurate GIF to match your thoughts. *sighs* This will consume your time and you can't continue reading. When you pick up a book, you can't focus because that other book is still spiraling your mind. See?
Your Favorite Character or Book Boyfried Died
What are these words without his name? What are these dialogues without his presence? What is this book without him? Oh no. The pain. We've all been there. How can you read another book or continue the book if you are still MOURNING?!
The Wonderful World of TV Shows/Series has Consumed You Whole
Come on, you probably watch TV Shows/Series! Admit it. Television presents you amazing stories and characters as well. You might be watching Game of Thrones (I DO), The Walking Dead (I DON'T), Stranger Things (Um.), or Gilmore Girls (um. um.). I watch the following TV Series:
Game of Thrones (s5)
Reign (Waiting for S4)
Teen Wolf (S5)
Once Upon A Time (Need to start S6)
Gossip Girl (hahaha S1 xD)
TRUST ME, ALL THESE PUT ME INTO A READING SLUMP. They're all good! What TV Series/Shows do you watch???
You are Just A Lazy Potato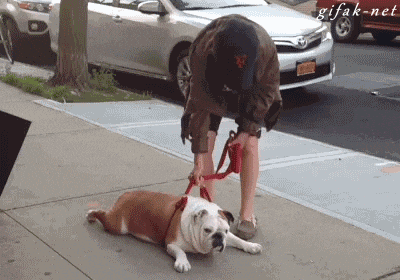 WHO DARES SAY THEY'VE NEVER BEEN LAZY FOR LIKE ONCE IN THEIR ENTIRE LIFE?! Everyone has that day/week/month/year/decade/century in their life where they just want to plop down on their bed and scroll through their phone and ends up just staring at their ceiling. *sighs* Good times. Laziness can definitely affect your reading routine. #I'mRightAgain
Shout out to my bed!
---
Alrighty folks! That's it for today! I'm pretty sure you 100% related to these! Don't deny it 😉 I might have missed some reasons so feel free to add some other reasons!