Hello guys! Today I decided to do the Totally Should've Tag! This was originally created by Emma from emmmabooks! You can check out her video here. It's fun =)
Let's get started!
---
1. TOTALLY SHOULD'VE GOTTEN A SEQUEL
I couldn't really think of any… but after reading Invaded by Melissa Landers, I wanted a sequel. Yes, I know that there is a sequel! I was excited for it, but now… not exactly. My love for this series kind of died down. I might change my mind and read the sequel though =)
---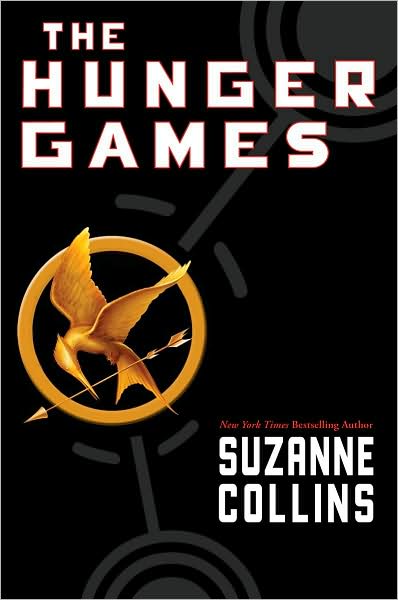 2. TOTALLY SHOULD'VE HAD A SPIN-OFF SERIES
I heard that "Lionsgate is Looking at Hunger Games Prequel and Sequel Possibilities". Well, I think that would be cool. I would definitely want to know more of let's say… Haymitch's past or experience at The Hunger Games. There are lots of characters from THG whose pasts are unknown.
---
3. AN AUTHOR WHO TOTALLY SHOULD WRITE MORE BOOKS
Well, I haven't read her other books… (oops?) But I would definitely read more books from her! AATFK was so cute! I love books set in Europe, especially Paris <3. Duh. If she could write more books set in Europe like Scotland, Italy or Germany (omg imagine that. my weird mind) I would buy them all.
---
4. A CHARACTER WHO TOTALLY SHOULD'VE ENDED UP WITH SOMEONE ELSE
I am #TeamJohn all the way. Sorry Peter lovers… I think that Peter is too overrated. He's not THAT special… I mean what kind of boyfriend would still bring up his ex? *ehem* Genevieve.  I find John sweeter and more swoon-worthy! I wish he'll still be in the next book! Please oh please! Anyone can change their mind!
---
5. TOTALLY SHOULD'VE ENDED DIFFERENTLY
JOHN GREEN IS BOUND TO BREAK OUR HEARTS. I read two books from him. This and TFIOS. Okay, what even. I wish this book ended way more happier. But what can we do, it's a John Green book. This basically sums up John Green:
---
6. TOTALLY SHOULD'VE HAD A MOVIE FRANCHISE
I would love to see this series on the big screen! It would be AWESOME. I heard that "Victoria Aveyard's Red Queen is just about ready for movie adaptation, likely directed by Elizabeth Banks." (source: yahoo.com) I hope they make it soon!!!
---
7. TOTALLY SHOULD'VE HAD A TV SHOW
Should this be a TV Series? *nods vigorously* Duh. The first book was so cool! If this was a TV Series it would be soooo cool! Kickass and action packed! Someone even made a cool fan art poster:
A round of applause for the genius who made this! Producers/Directors I hope you're listening… ehem.
---
8. TOTALLY SHOULD'VE HAD ONLY ONE POINT OF VIEW
I can't really think of any… sorry…
---
9. TOTALLY SHOULD HAVE A COVER CHANGE
I have to agree with Emma on this one. She also think that these covers are GROSS. Well, THEY ARE. I have not read this series. The first time I saw this book (when it wasn't over-hyped yet) I didn't pick it up. I was like: "Ew. What's that all about?" Then I understood that it's the maze when the trailer came out. Another reason, I still haven't picked up this series is because I want the UK Editions. Look at it:
They need to change the US ones…
---
10. TOTALLY SHOULD'VE KEPT THE ORIGINAL COVERS
I love the old covers! The new covers didn't quite catch Kestrel's personality. She isn't a warrior/assassin kind of girl. The old covers represent her well. I can't even explain… It's a good thing they didn't change the covers at all. You can still choose which one you like…
---
11. TOTALLY SHOULD'VE STOPPED AT BOOK ONE
I don't really have one for this one… but if I were to choose a series that should have stopped at some point, I 'd choose The Selection Series. I wish it just stopped at Book 3. The Heir was… well, I liked it. I just wished it were a different series. The Selection is America's story. Kiera should have put The Heir in a different series where the focus is Eadlyn.
---
That is all for this book tag! Tell me your opinions! I need your opinions! =)